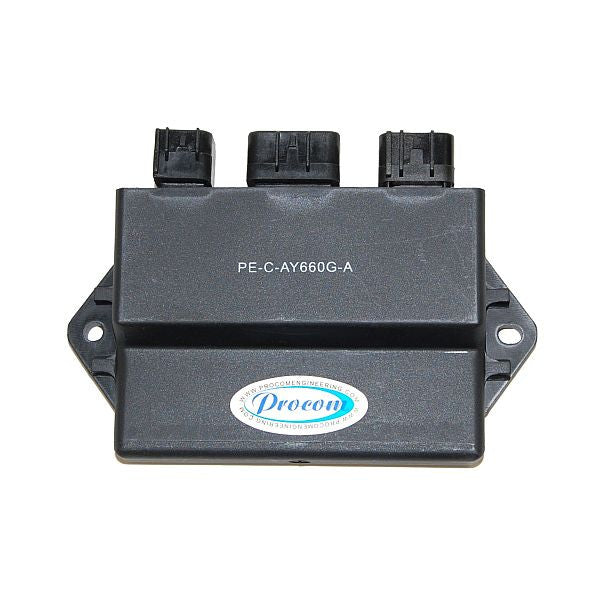 PE-C-AY660G-A Performance CDI For: Yamaha Grizzly 660 (Year 02-08)
PROCOM Performance CDI for the Yamaha Grizzly 660 (02-08) increases rev limit 1,000 RPM over the stock (from stock CDI 7,600RPM to Procom CDI 8,600RPM).

This CDI box is a direct plug in replacement CDI. Simply locate and remove the stock CDI, and plug the Procom unit directly into the wiring harness, no modification needed. Suitable for stock and modified machines.
We cover all our PROCOM Performance CDIs with a full one year warranty.
---