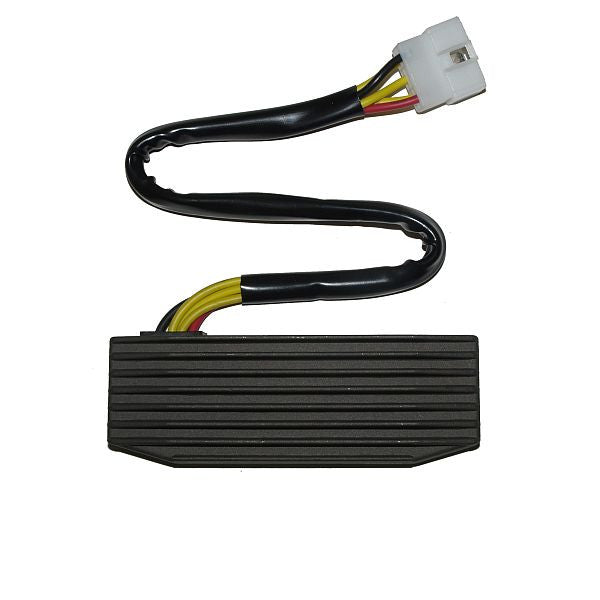 ESR751 Regulator/Rectifier Suzuki
This regulator/rectifier has the same housing shape as the OE part and fits in the same location. It however has heavily upgraded rectifier bridge built in along with a modern regulation circuit. Heatsinking is superb and the item comes with a full one year warranty.
Before ordering please check your OEM unit so that you know which connector configuration is needed.This ESR751 (single 6-pin connector block) is electrically similar to ESR750 (with 6-pin connector block AND a 3-pin connector), the difference is only in the connectors.
---
---
More from this collection