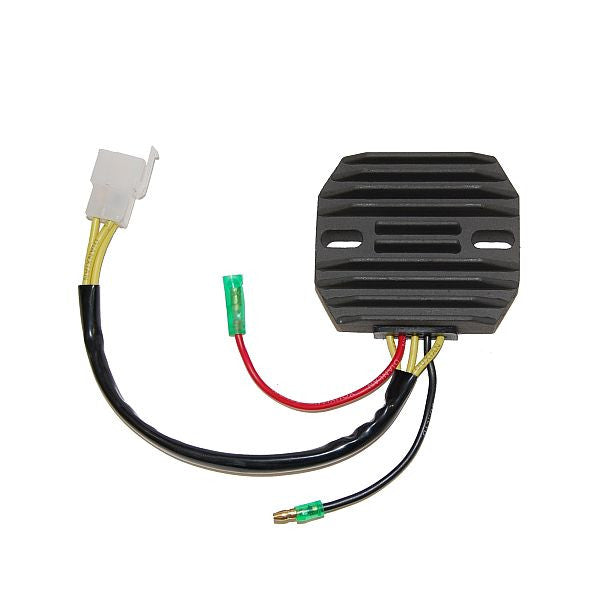 ESR633 Regulator/Rectifier Yamaha ATV
ESR633 is a modern high quality regulator that is a Plug-In replacement for the OEM regulator on Yamaha ATV models. We incorporated the newest version of our advanced power circuit and we combined that with our highly efficient heat sink.
Our ESR633 offers superior performance compared to the OEM regulator. It combines very accurate control of output voltage with with the high efficiency of our rectifier bridge. The result is a perfect charge to the battery at any engine RPM and a much cooler running unit which translates into top-notch reliability.
ElectroSport offers ESR633 with a full one year warranty.
---