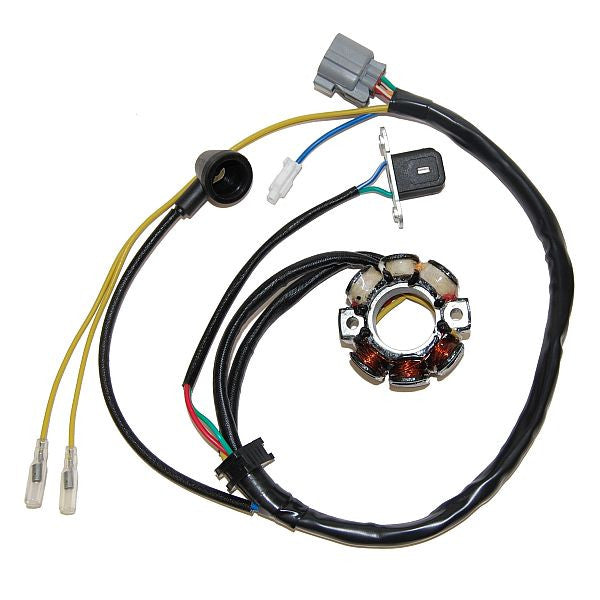 ESL730 Lighting Stator KXF/RMZ250 - 50W
ESL730 is designed as a plug in replacement unit that also provides about 50W of lighting output which will easily drive a headlight and a tail light.
ElectroSport manufactures this stator using a new modern core and uses the best quality components to assemble the unit: only the highest grade copper winding wire, rubber seal, connectors and lead wires.
We recommend using a 35W halogen headlight bulb for nice low rpm brightness coupled with our ESR012 AC regulator to keep the voltage steady at 13Vac.
Like all stators manufactured by ElectroSport this ESL740 also comes with a full one year warranty.
---