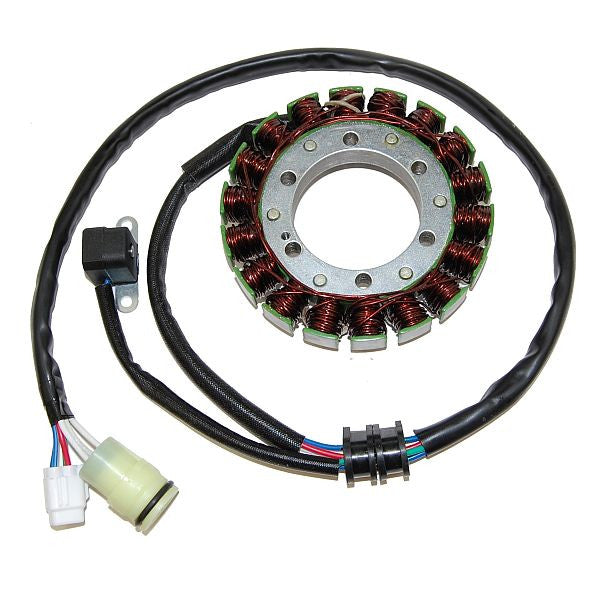 ESG941 Stator Yamaha YFM660 Grizzly - High Power
ESG941 is a high quality HIGH OUTPUT stator for the Yamaha YFM660 Grizzly models between the years 2002 and 2008.
Many Yamaha YFM660 Grizzly's are fitted with various electrical accessories and therefore are very much in need of an increase in alternator output. Our engineers improved on the stock stator by changing the winding configuration, picking much better materials for winding, stator core and lead wires, and the resulting product is our ESG941 stator which offers superior performance.
ESG941 offers about 25% more output than the OEM stator which can easily be handled by the stock regulator/rectifier. ESG941 is supplied as a drop in replacement which means that connectors and wiring length are identical to the OEM unit making for a very easy to install part.
Like all other stators that ElectroSport manufactures this ESG941 comes with a full one year warranty.
Power Output: 300W @ 3500RPM*
*The actual power output varies depending on the configuration and condition of the charging system. Actual performance is typically within +/- 5% of this value.
---