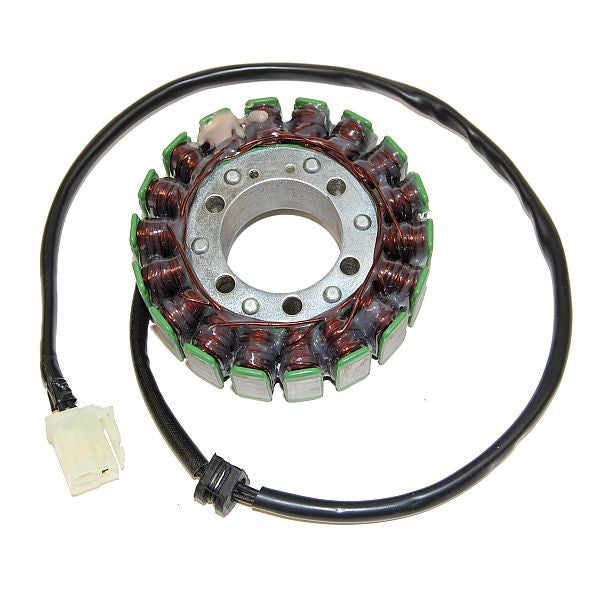 ESG794 Stator Triumph 955 engine - 104/42
ESG794 is a high quality stator that replaces the OEM stator on Triumph 955 and 955i Triples.
ElectroSport designed ESG794 as a plug in replacement unit that also offers superior performance and reliability. The OEM stator on these models suffers from overheating and by choosing much better materials for the windings and stator core our ESG794 offers a substantial reduction in operating temperature compared to stock.
The stator core is made of a material that offers very low magnetic losses, and the copper windings are made from a very high grade copper winding wire with ultra low resistance and a high temperature rating. All winding is done on our computer controlled winding equipment that offers superior accuracy and winding tension.
Add to this the high quality lead wires that are slightly stiffer than OEM to offer great chafing resistance and perfect fitting rubber seals and you have a replacement stator that is much better than the OEM unit.
Like all stators and regulators manufactured by ElectroSport this ESG794 stator also comes with a full one year warranty.
---
---
More from this collection