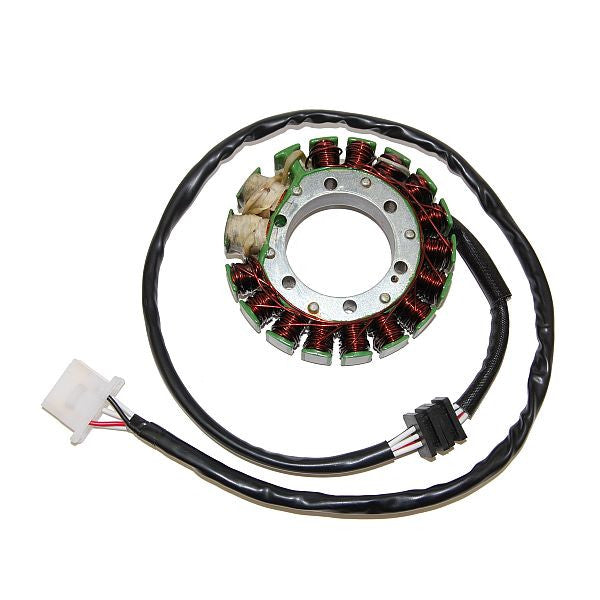 ESG450 Stator KLR650 High Power 280w
ESG450 is a 280W HIGH output stator designed for the Kawasaki KLR650 models. Kawasaki KLR650 riders typically use a lot of electrical gear on their machines and the stock output falls short at around 210W. (note that Kawasaki rates their stator at 300W, which is incorrect as we were only able to measure 210W at 3500rpm)
The extra output is pretty substantial as it allows for a full set of heated riding gear. The stock regulator/rectifier and wiring can handle the extra output just fine making ESG450 a plug-in replacement for the OEM stator.
ESG450 Power Output: 280W @ 3500RPM
Our ESG450 is built on a modern stator core with the highest grade copper wire for the windings. We add very high quality lead wires that are abrasion resistant and very temperature tolerant, as well as great quality rubber seals, connectors and insulation coatings. ESG450 is far superior to the OEM stator in both performance and reliability.
Like all stators manufactured by ElectroSport this ESG450 also comes with a full one year warranty.
---
---
More from this collection