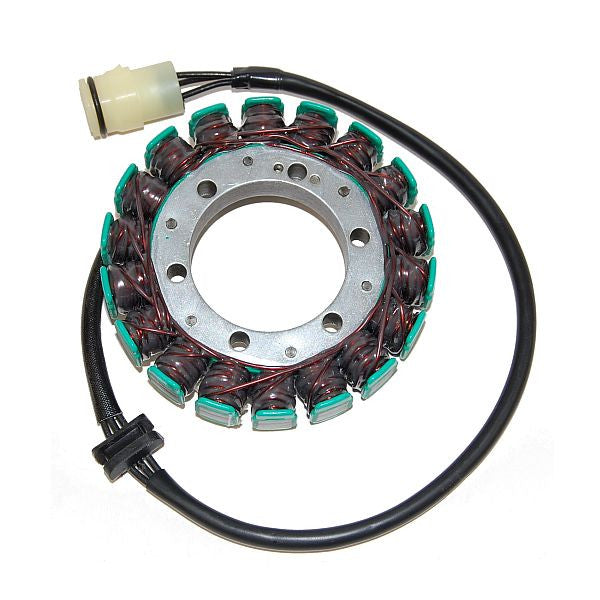 ESG094 Stator Kawasaki ZX-6R Ninja
ESG094 is a high quality replacement stator for the OEM stator in the Kawasaki ZX-6R and ZZ-R600 models.
We manufacture our ESG094 stator using modern computer controller winding machines, and we only use the highest grade copper winding wire for optimum reliability. Our stator cores are made of special lamination material to keep magnetic losses to a minimum and we use very high quality insulation coatings and seal materials.
ESG094 offers superior performance and reliability compared to the OEM stator as the material choices results in much less generated heat.
At the same time output is about 15% more than stock across the RPM range and this translates into a better charge rate, which is especially useful at low RPMs.
This ESG094 ElectroSport stator is a better-than-OEM replacement and it comes with a full one year warranty.
---
---
More from this collection