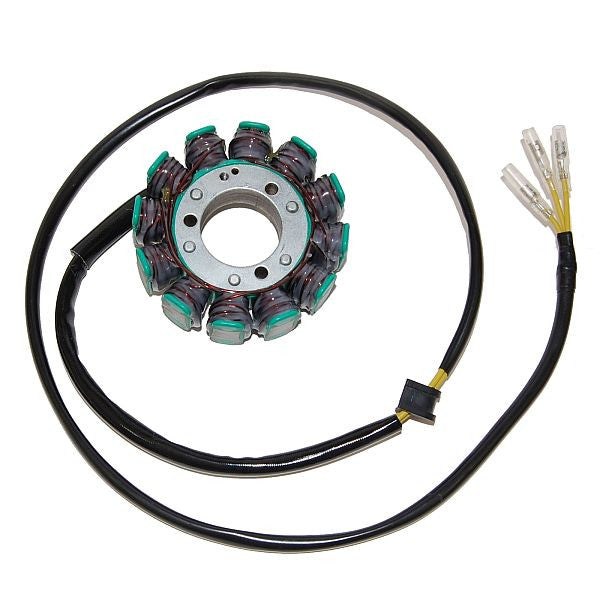 ESG015 Stator 12-pole Suzuki GS550/750/850 (76-ON)
ESG015 is a very high quality replacement stator for the 12-pole Suzuki stators in the GS400, GS425, early GS550, early GS750 and early GS850 models. We radically improved upon the design of the OEM stator which was not known for its reliability.
ESG015 uses the best grade of copper wire for the windings, and the best quality lamination materials for optimum reliability. ElectroSport installs superior lead wires, a high quality rubber seal and the best insulation coating available, and we supply it as a true plug-in replacement stator with connectors installed.
If your Suzuki still uses the OEM regulator and rectifier we highly recommend also replacing these units with our ESR100 regulator/rectifier.
ElectroSport is well known for it's know how of Suzuki electrical systems. This stator is no exception and is the best replacement stator you can buy for your Suzuki GS. Like all other stators ESG015 carries a one-year no questions asked warranty.
---
---
More from this collection