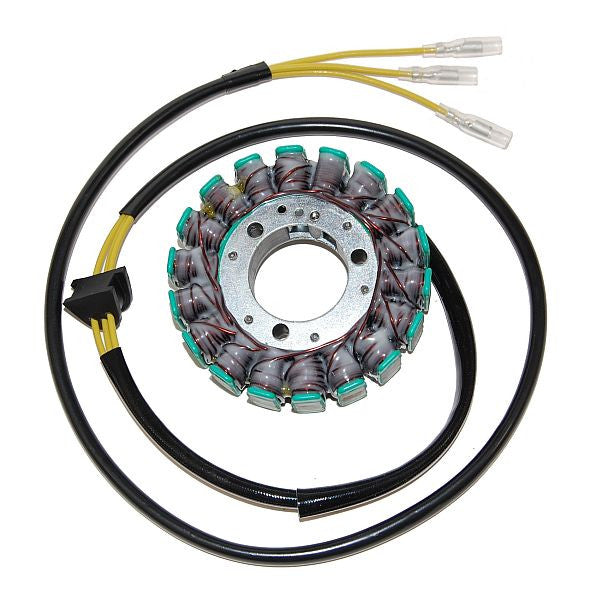 ESG014 Stator Suzuki GS450, GS500E, GS550E/ 550L, GS650E/ 650G, GS750E
ESG014 is a very high quality stator that replaces the OEM stator in the Suzuki GS450, GS500E, GS550, GS650 and GS750E models.
The Suzuki OEM stators in these models were not known for their reliability. ElectroSport designed a superior stator for these machines by picking a slightly different winding configuration and using much higher grade materials for the copper winding, for the core and also for components like the lead wires, connectors and rubber seal.
By using the highest grade copper wire and our modern stator core material we achieved a perfect output from our ESG014 and also a lower operating temperature which translates in vastly improved reliability compared to the stock stator.
ElectroSport knows what it is doing when it comes to Suzuki electrical systems. You can expect many years of service out of this stator as it will outlast the Suzuki OEM stator by a wide margin.
Like all stators that ElectoSport manufactures this ESG014 also come with a full one year warranty.
---
---
More from this collection