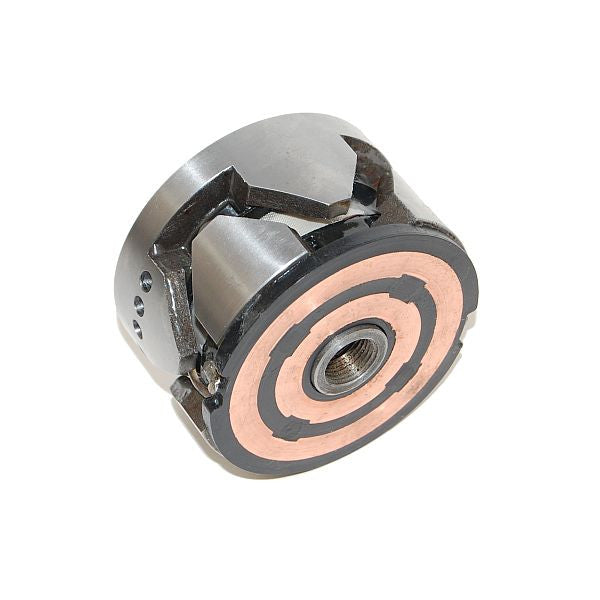 ESF901 Rotor Honda CB650 / CB750 / CB900F
ESF901 is a brand new replacement rotor for the alternator system on CB650F, the CB750F, the CB900F and CB900C Honda models between the years 1979 and 1983. The Honda OEM rotors of these years are prone to failure and ElectroSport developed a high quality replacement rotor for these models.
This rotor is a direct replacement for the OEM rotor, and it comes with a full one year warranty.
Check the OEM rotor resistance between the slip rings with a multimeter: if it is less than 4.3 Ohms you can be sure that the rotor is bad. Typical symptom: no charge to the battery. Often when the rotor fails due to internal shorting (resistance less than 2 Ohms) it will take out the voltage regulator/rectifier. Check on our ESR210 regulator/rectifier applications.
---