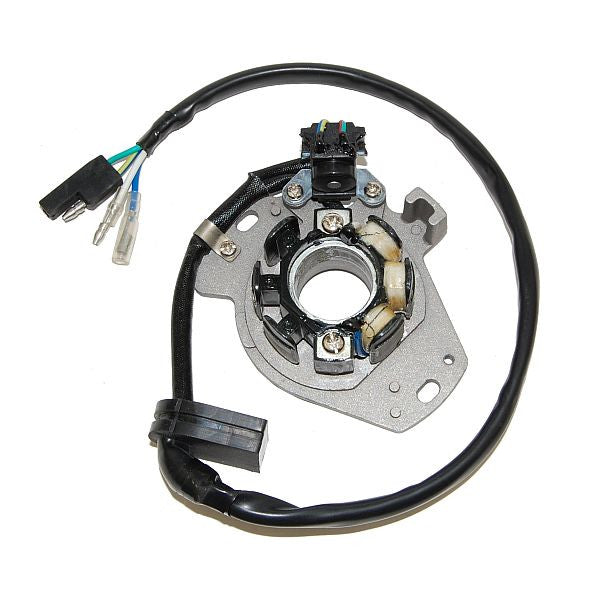 ESC150 Stator CR125R (92-95), CR250R (90-91)
ESC150 is a high quality replacement stator for the Honda CR125 from 1992 through 1995 and the Honda CR250 between the years 1990 and 1991.
ElectroSport uses high quality lamination cores to replace the pressed steel clamshell design that is used on the OEM stator. This new core is wound with the highest quality copper winding wire. The temperature rating of these windings is much higher than the OEM stator offers which increases reliability dramatically.
ESC150 is supplied as the OEM Honda stator on a base plate with high quality rubber seal and connectors, ready to plug in.
Like all other stators manufactured by ElectroSport this ESC150 stator also comes with a full one year warranty.
---
---
More from this collection