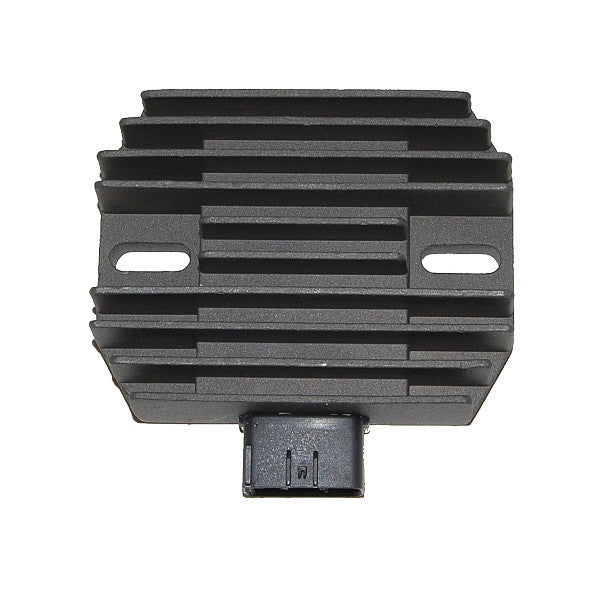 ESR440 Regulator/Rectifier Yamaha - Super Duty
ESR440 is a high quality and heavy duty regulator/rectifier that can handle much more power than the OEM unit it replaces. We used our large capacity latest generation power circuit and mounted this inside an efficient heat sink, and installed the OEM connector in the housing so our ESR440 is a straight plug in replacement.
ESR440 offers superb voltage stability on its output connector and will run substantially cooler due to the better heat sink and more efficient electronics inside. The battery will see a perfect charge rate at all RPMs, never too high, and never too low!
Like all ElectroSport parts: ESR440 is supplied with a full one year warranty.
---