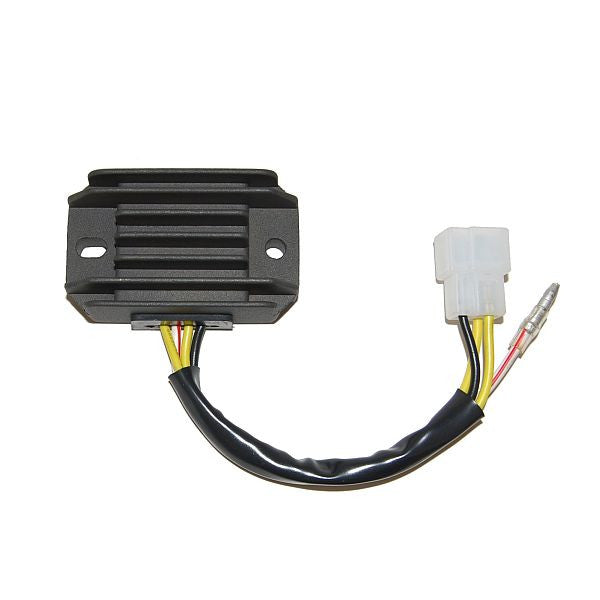 ESR600 Regulator/Rectifier 1-Phase
ESR600 is a modern high quality regulator/rectifier that replaces the OEM regulator on several Kawasaki street bike models. Our ESR600 makes use of our latest single phase rectifier circuit that was designed to offer maximum efficiency with the somewhat limited output of the stator that is providing the power.
We incorporated our advanced voltage regulation circuit that keeps the output voltage from this regulator/rectifier stable and provides for optimum battery charging. And ESR600 runs much cooler than the stock regulator which dramatically improves reliability.
ElectroSport offers its ESR600 regulator/rectifier with a full one year warranty.
---