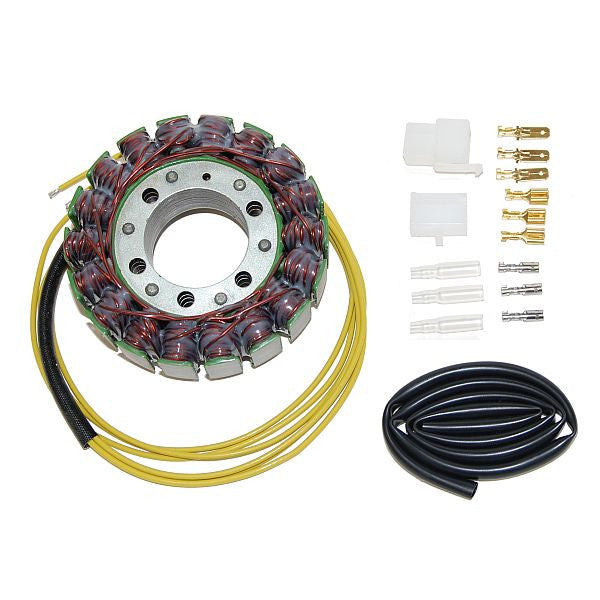 ESG520 Stator 3-Phase - Heavy Duty
ESG520 is a high quality stator that replaces the OEM stator in various models.
ElectroSport manufactures ESG520 using a modern stator core and the highest grade copper wire. All windings are installed using our state-of-the-art winding machines that offer superior control over the quality. This new core offers high magentic conductivity which limits internal losses and improves output across the RPM range.
We install very high quality lead wires that feature a special heat resistant and super chafe resistant insulation. For ease of installation we add male and female connectors and pins as well as heat resistant sleeving.
Like all stators offered by ElectroSport this ESG520 also comes with a full one year warranty.
Technical Data:
Resistance between the YELLOW leads: 0.7-1.0 . Between any YELLOW lead and GROUND: Open Circuit (OL on display) Outside Diameter: 107mm.
---
---
More from this collection