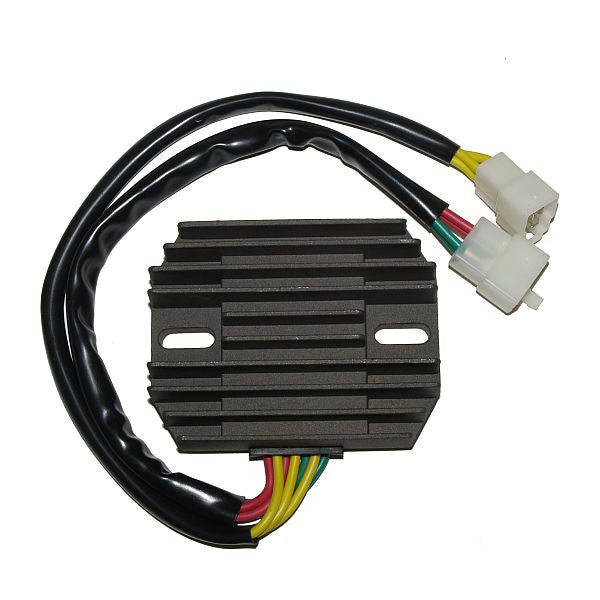 ESR530 Regulator/Rectifier Honda
ESR530 is a high quality regulator/rectifier which replaces the OEM regulator on various Honda models. Our ESR530 uses the latest developments in regulator circuit design and incorporates a very efficient heat sink which dissipates the generated heat quickly.
We specify only the highest quality components for the internal power circuits and the result is a regulator/rectifier that is superior to the OEM part it replaces.
These advanced circuits offer a stable output voltage across the RPM range to charge the battery.
ElectroSport manufactures this high quality part itself and offers it with a full one year warranty.
---
---
More from this collection