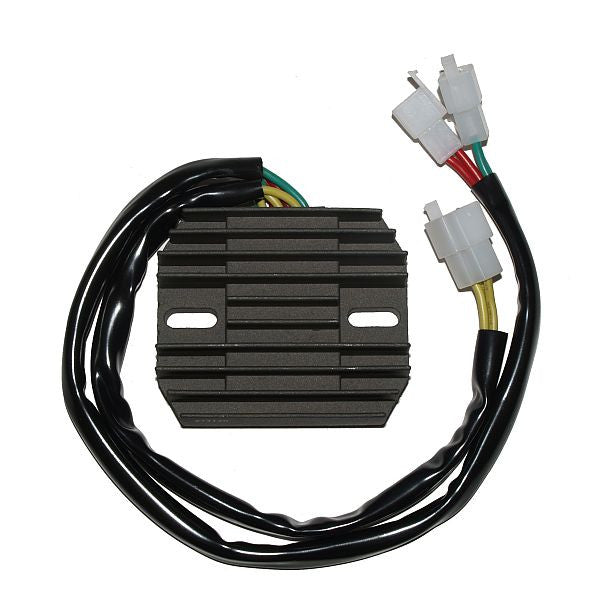 ESR120 Regulator/Rectifier Honda Shadow VT1100
ESR120 is a high quality regulator/rectifier that we designed as a better-than-OEM replacement for the Honda OEM regulator on these VT1100 Shadows.
We built it around a modern heat sink and used the most modern voltage regulator circuits to make this unit extremely reliable. The quality and attention to detail in manufacturing is shown throughout when looking at the materials used: wire leads, rubber seals, connectors and heat sink materials. Output voltage is controlled tightly resulting in a nice and stable charge rate for your battery.
This is simply the best aftermarket regulator/rectifier you can buy for your Shadow.
ElectroSport supplies this ESR120 with a full one year warranty.
---
---
More from this collection