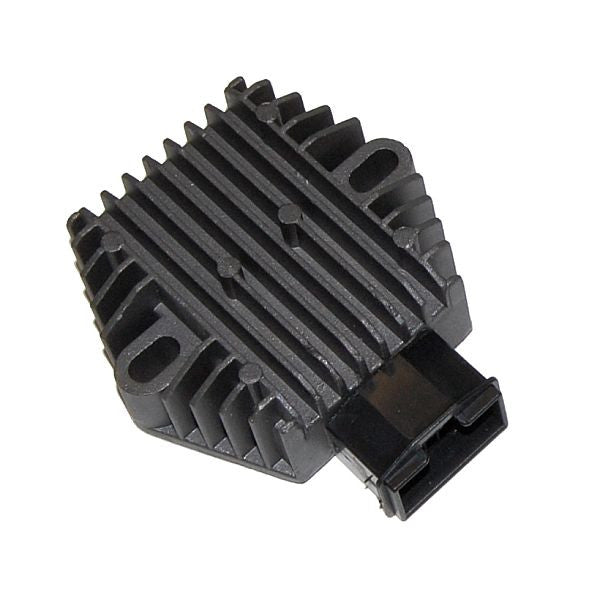 ESR587 Regulator/Rectifier Honda - Super Duty (5-pin)
ESR587 is a heavy duty regulator/rectifier is meant for high power Honda applications and is developed using the latest insights in regulator/rectifier design. Many Hondas suffer from OEM RR failure and this ESR587 is the perfect replacement.
Heat sinking is a magnitude better than the OEM part it replaces because of the advanced heatsink that is part of this new design. ESR587 does not rely on the surface it is mounted to for getting the heat away from the housing like the OEM regulator/rectifier.
All components in the power circuit are of the highest quality and we incorporated the latest regulator technology to make this regulator/rectifier the best you can buy.
Like all regulator/rectifiers that are manufactured by ElectroSport this ESR587 regulator/rectifier also comes with a full one year warranty.
NOTE: If your OEM connector that the regulator/rectifier plugs into needs to be replaced because it has MELTED (happens often) check out our part number ESCT-587. It comes with a short section of wiring and instructions on how to connect it into the wiring harness.
---
---
More from this collection