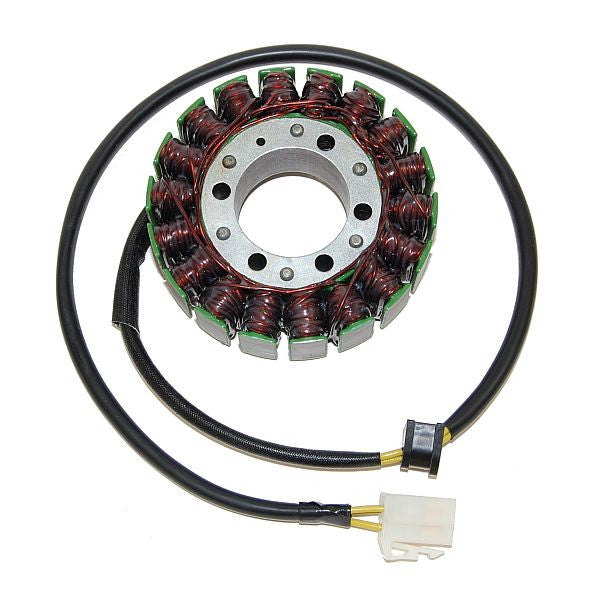 ESG701 Stator Ducati 750/900SS - 014.2B
ESG701 is a plug-in replacement for the OEM stator in your Ducati. We supply it like the OEM unit with high quality wiring, rubber grommet, and connector, ready to drop into the side case.
Our engineers spent a substantial amount of time determining what the issues are with the OEM Ducati stators and with the design of the ESG701 replacement stator we managed to come up with a much better than OEM replacement stator.
ESG701 uses high grade materials throughout: the lead wires, the copper windings, core material and rubber components are all of the highest quality. At the same time we succeeded in getting the operating temperature down compared to stock by fine-tuning the winding configuration.
It is a very cost-effective high quality replacement for a failed or damaged OE stator and comes with a full one year warranty.
---
---
More from this collection