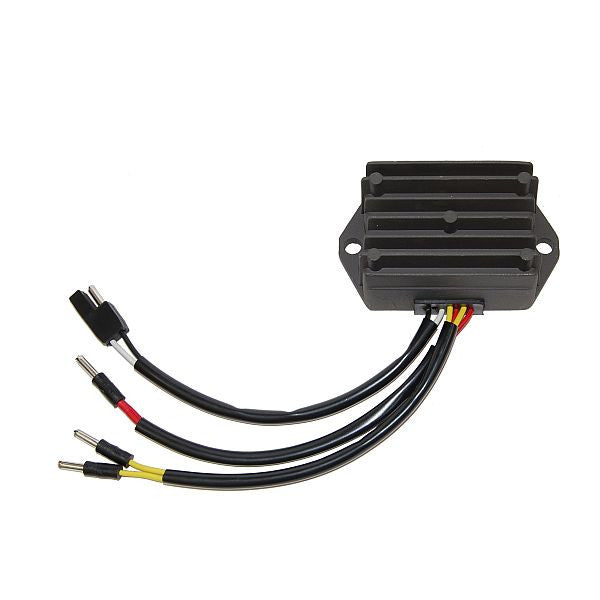 ESR515 Regulator/Rectifier Ducati 1-Phase - Charge Light Output
ESR515 is a superior replacement regulator/rectifier for the unreliable OEM Ducati unit. Part of the problem with this OEM regulator is the way the rectifier bridge is set up.
We designed our ESR515 unit around our high quality 4-diode rectifier bridge, and we incorporated our latest generation voltage control circuit as well. The result is a regulator for your Ducati or Guzzi that far outperforms the stock unit.
The housing is shaped like the OEM regulator and is built to be a very efficient heat sink. We made sure that connectors and leads are of the highest quality and are direct Plug-Ins into the wiring harness.
ESR515 runs a lot cooler than the OEM regulator, and will give you a tightly controlled output voltage at all RPMs resulting in always having the optimum charge rate for the battery.
Our ESR515 comes with a full one year warranty.
---