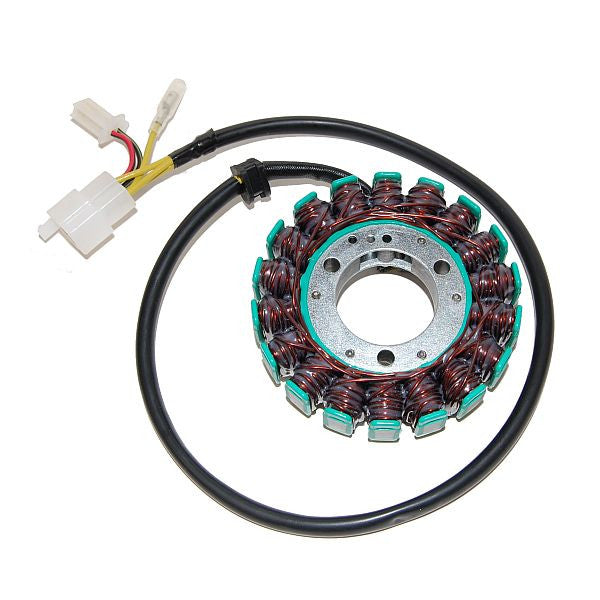 ESG148 Stator KTM 400-640 LC4 - High Power 3-Phase
ElectroSport developed ESG148 specifically for the KTM LC4 models. We manufacture it using the highest grade copper wire for the windings, superior stator lamination materials, high quality lead wires that can withstand chafing, and quality rubber seals.
To improve dramatically on the output from the OEM stator we utilized a similar winding configuration as our ESG950 high power stator (for the YFZ660 Raptor ATV).
The result is a very high quality product that offers about 50% more output than the stock stator. Thanks to the lower internal resistance our stator even runs cooler which makes it extremely reliable.
All stators we manufacture come with a full one year warranty.
---