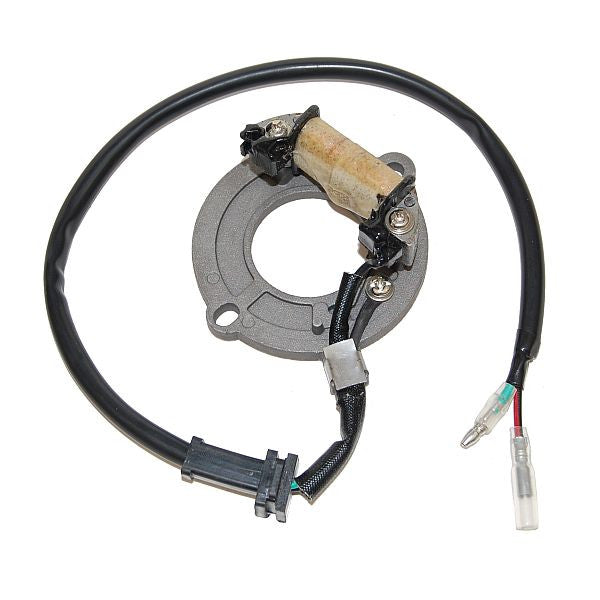 ESC1631 Stator Honda CR80
ESC1631 is a high quality replacement stator for the Honda CR80R between 1983 and 2002 (including the RB models) and also for the CR85R between the years 2003 and 2004.
Our ESC1631 comes complete and ready with high quality components used throughout. The coil, the rubber seal, wiring and connectors are of OEM quality making this unit a breeze to install.
Like all ElectroSport stators this ESC1631 also comes with a full one year warranty.
---