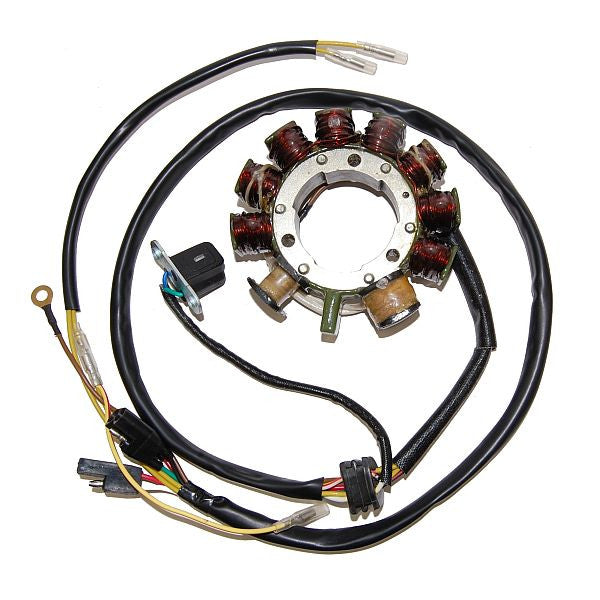 ESG241 Stator Polaris 400/500 Various
ESG241 is a high quality stator that replaces the not-so-reliable OEM Polaris stator on various models.
ElectroSport manufactures ESG241 using a modern core made of highly magnetically conductive material to limit magnetic losses. We use the highest grade copper wire for the windings and all stators are manufactured on our state-of-the-art computer controlled winding machines. This ensures a perfect winding tension at all times which is especially important for the ignition windings on these stators.
We use the best quality lead wires and fit the stator with all connectors and seals for it to be a true plug-in replacement. With all the attention to detail we can claim ESG241 to far superior to the OEM stator in both performance as well as reliability.
Like all stators manufactured by ElectroSport this ESG241 is also covered by a full one year warranty.
---